An explosion
of flavour
✻
The deliciousness of a cake in a tasty portion: presenting Trancetti, ideal for that sweet indulgence at any time of the day!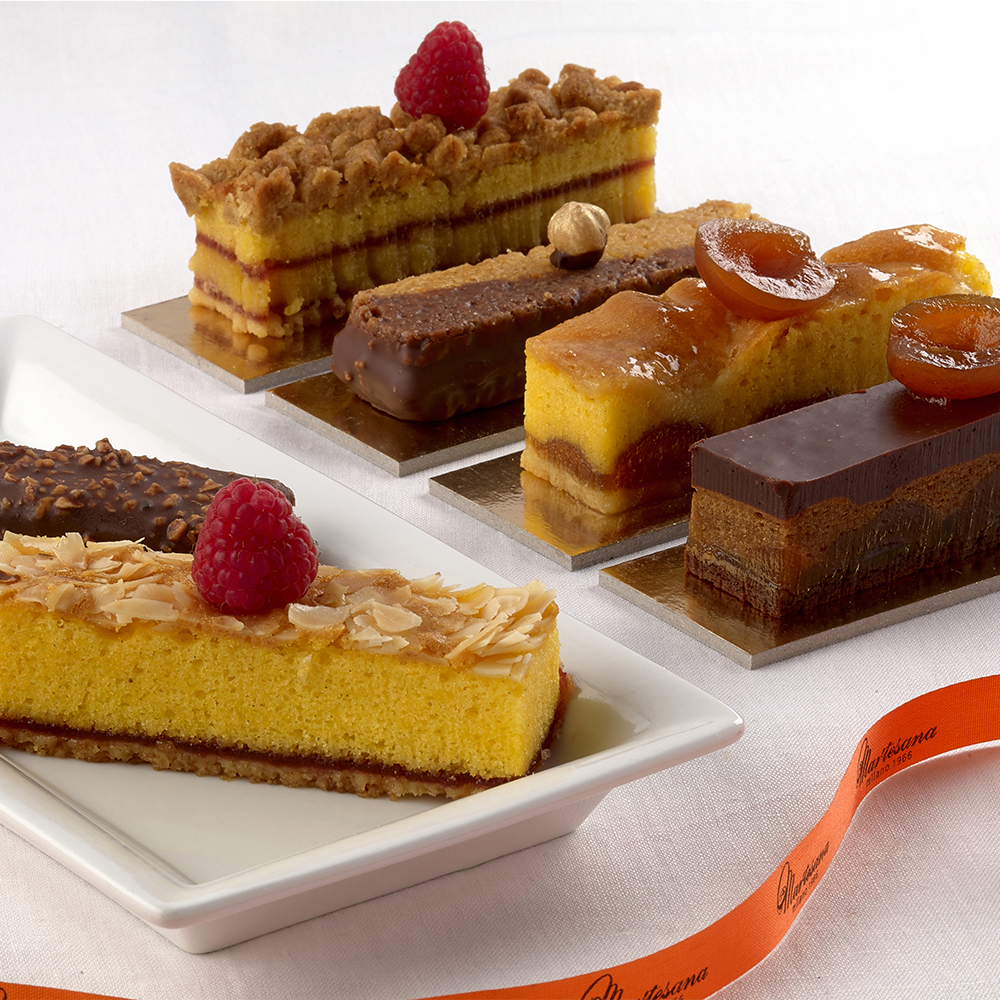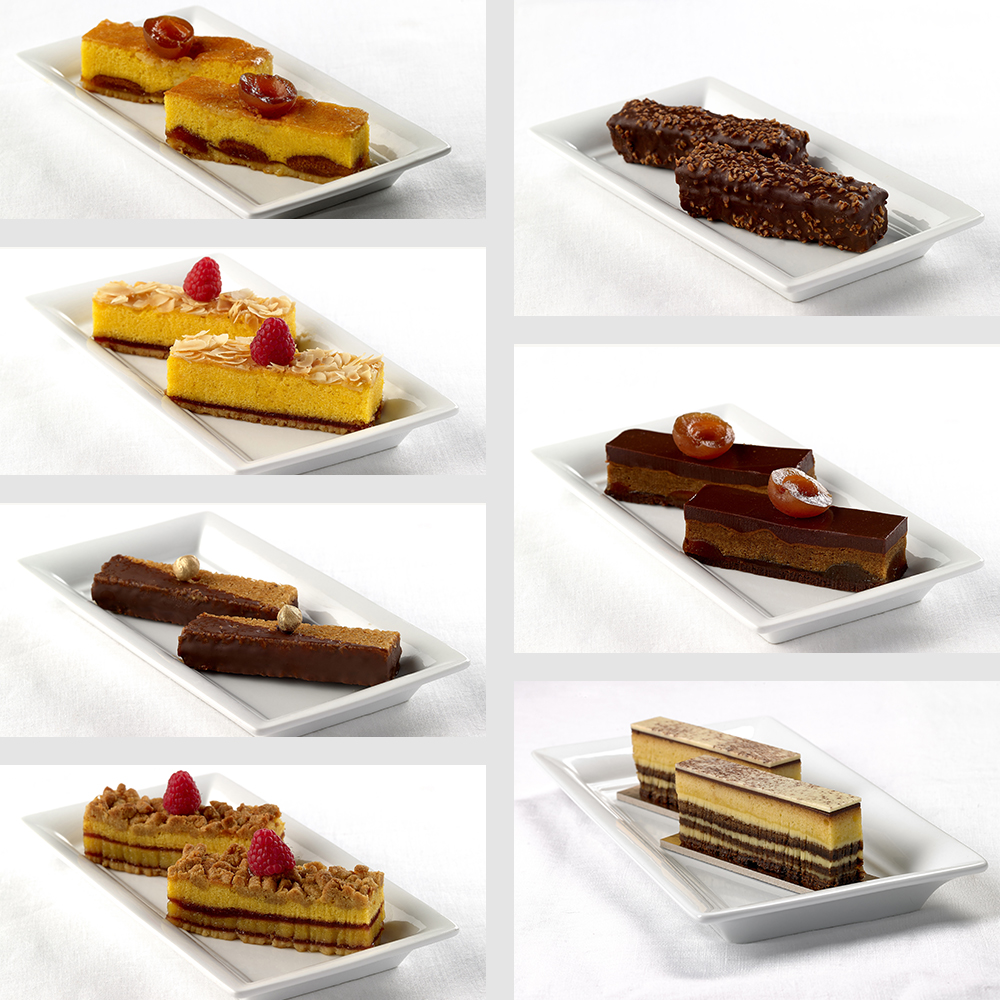 The areas of Milan after which our Trancetti are named provide a symbol of our ties with the city, with myriad flavours originating from an international interpretation of taste. Try them all!
Via P. Sarpi – Apricot frangipane;
Darsena – Almonds and raspberry;
Arena – Two-flavours snack;
Piazza Castello – Raspberry frangipane;
Corso Garibaldi – Chocolate snack;
Via Cagliero – Sacher square;
Bicocca – Tiramisù square.