I Capricci
Delicious savoury nibbles
✻
Here come I Capricci, the new savoury nibbles, ideal for serving with a drink or as a start to a meal. Having fun with the textures and colours of ingredients, we have created single servings of different types, alternating pastries, biscuits and sponge cakes with mousse, fondue, jelly, creamy desserts and little cakes.
Be tempted by I Capricci.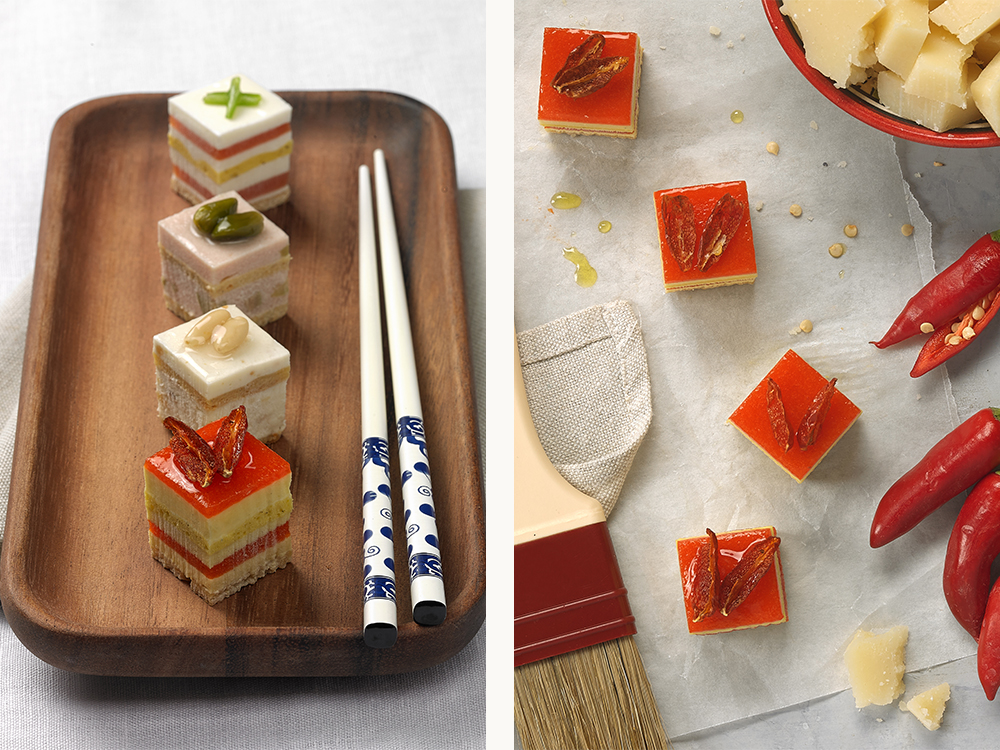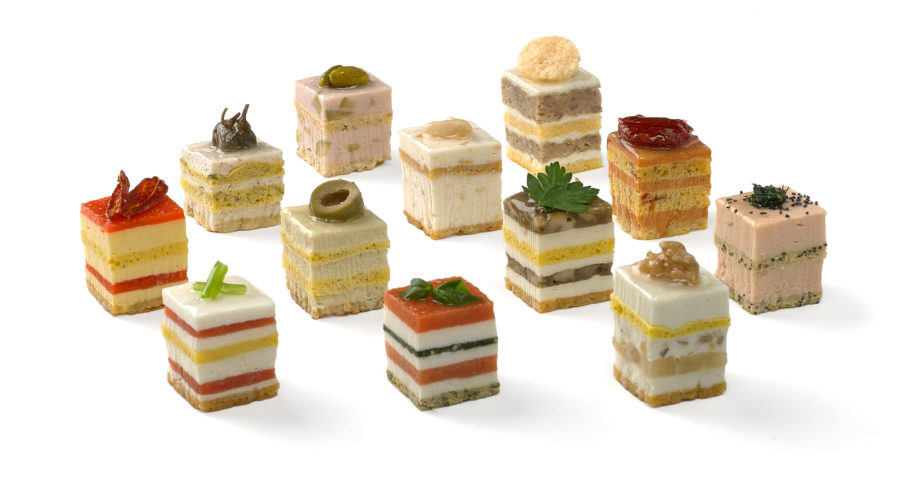 12 irresistible temptations
I Capricci are presented in 12 different varieties, all equally tempting:
Mignon Caprese salad, Sweet pepper and Parmesan, Mushrooms and Pecorino cheese,
Smoked salmon, Smoked Ham, Gazpacho and Caprino cheese,
Tuna and Capers, Sun-dried tomatoes, Green olives,
Pecorino cheese and Pine nuts, Pears and Gorgonzola cheese, Polenta and Meat loaf.