Fresh cakes, strictly handmade, made with short crust or flakey pastry, meringue or sponge, complete with a top quality, fresh filling.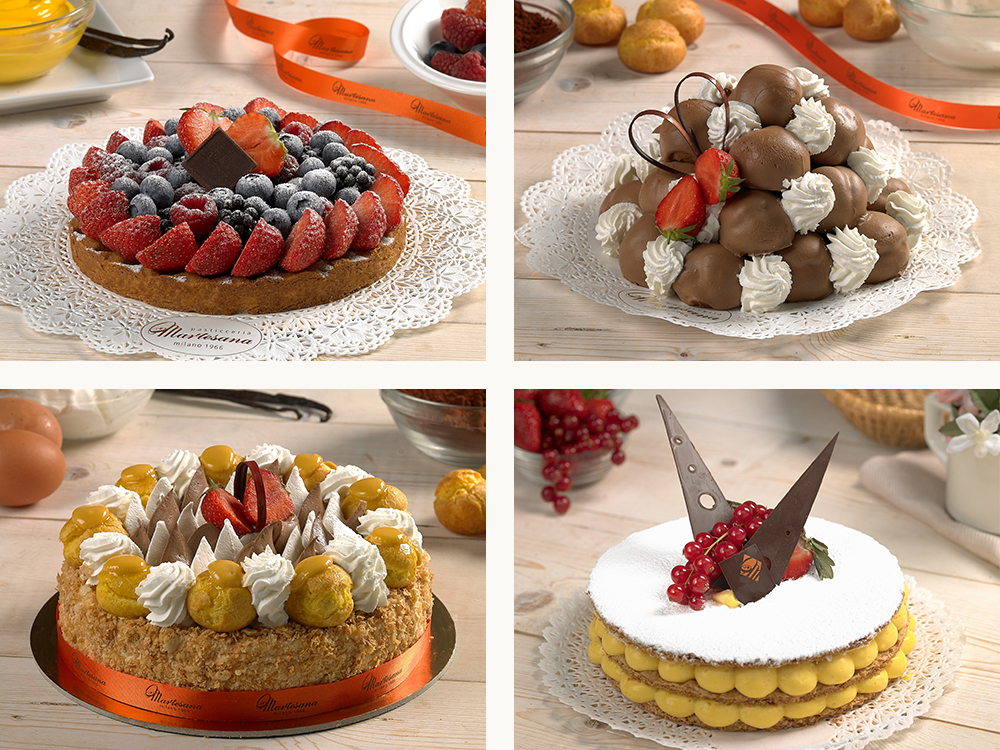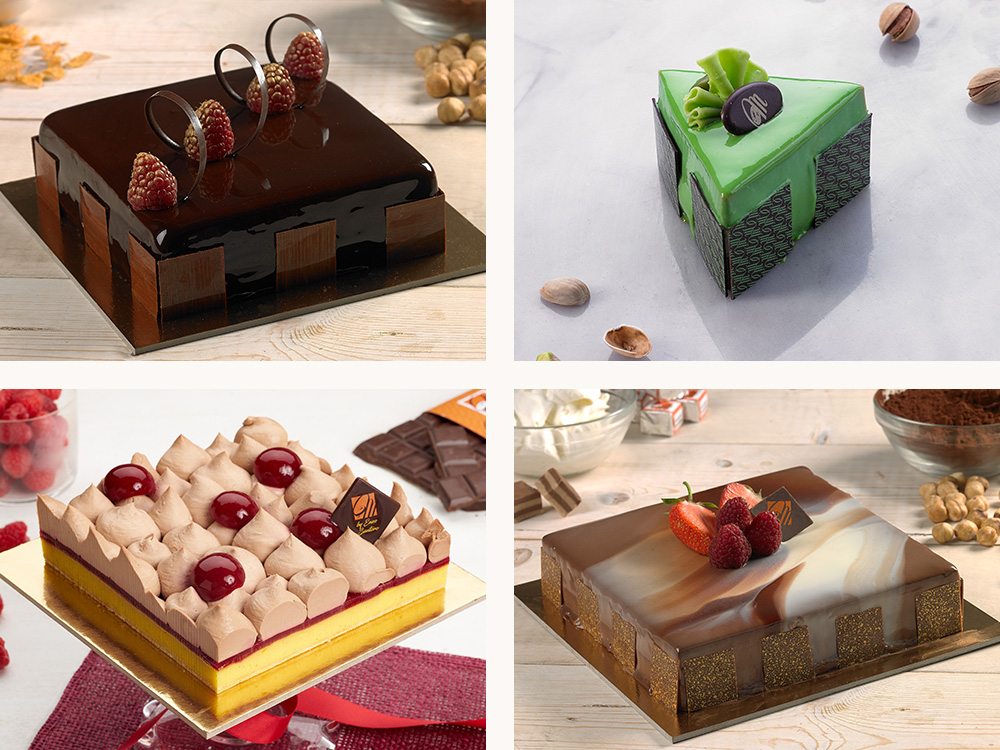 M

artesana
Cake
✻
This is one of our speciality desserts, a paradise cake with double pastry cream filling.
One of the top food blogs described our Martesana as "a cake to be enjoyed once in a lifetime".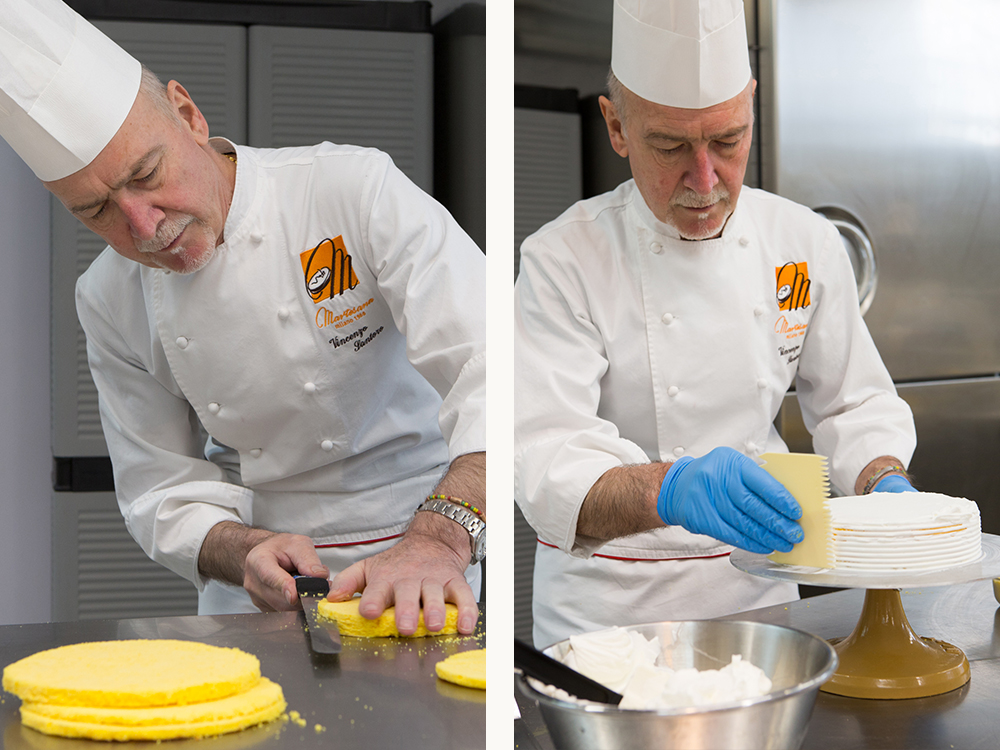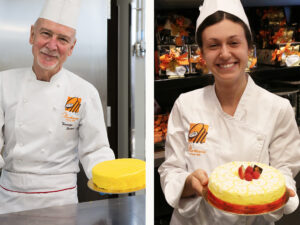 D

ivina
Contemporary recipes
✻
A gluten-free creation, composed of a rice flour shortcrust base topped with a mango and passion fruit mousse. A true delicacy!